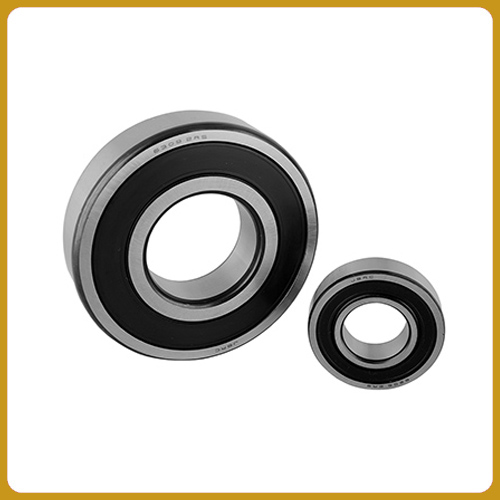 Deep Groove Ball Bearings
The original list of deep groove ball bearings is a radial ball bearing and is the most widely used type of rolling bearing. It is characterized by low frictional resistance and high rotational speed. It can be used on parts with radial load or combined load of radial and axial action. It can also be used on parts with axial load, such as small power motors. Automobile and tractor gearboxes, machine tool gearboxes, general machines, tools, etc.
Deep groove ball bearings are the most commonly used rolling bearings. Its structure is simple and easy to use. It is mainly used to bear radial load, but when it increases the radial clearance of the bearing, it has certain angular contact ball bearing performance and can withstand combined radial and axial loads. It can also be used to withstand pure axial loads when the rotational speed is high and thrust ball bearings are not suitable. Compared with other types of bearings of the same size as deep groove ball bearings, these bearings have a small coefficient of friction and a high limit speed. However, it is not resistant to impact and is not suitable for heavy loads.