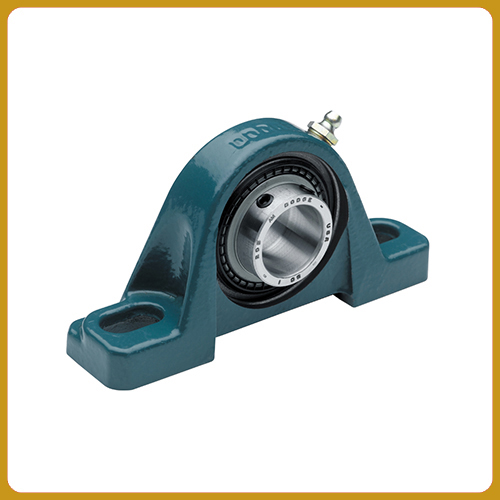 Pillow Block Bearing
The Pillow Block Bearing is actually a variant of the deep groove ball bearing, which is characterized in that the outer diameter outer surface of the outer ring ball is spherical, and can be fitted into the corresponding concave spherical surface of the bearing seat to serve as a centering function. The outer spherical bearing is mainly used to bear the radial and axial combined load mainly based on the radial load, and generally it is not suitable to bear the axial load alone.
It is mainly used to bear radial and axial combined loads mainly based on radial load. Generally, it is not suitable to bear axial load alone. Such bearings can be installed with inner ring (with full set of rollers and retainers) and outer ring. This type of bearing does not allow the shaft to be tilted relative to the housing, creating additional axial forces under radial load. The axial clearance of the bearing has a great relationship with the normal operation of the bearing. When the axial clearance is too small, the temperature rise is high; when the axial clearance is large, the bearing is easily damaged. Therefore, special attention should be paid to adjusting the axial clearance of the bearing during installation and operation. If necessary, pre-interference can be installed to increase the rigidity of the bearing.